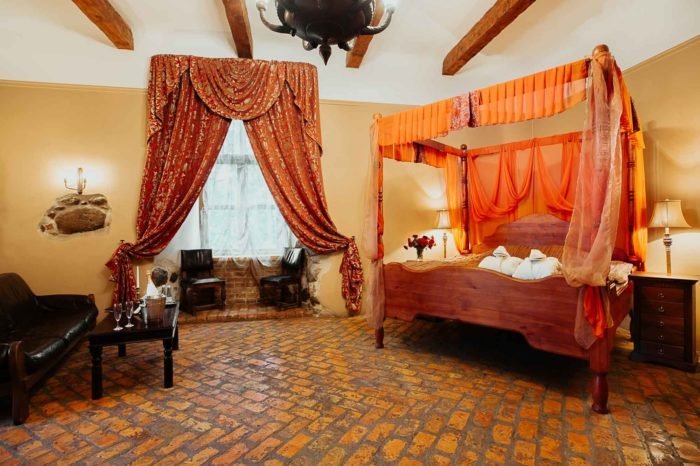 The Baron's Room is the castle's proudest hotel room, once home to Baron von der Reke himself. Romantic room in pink and gold tones. Here, everyone can hide...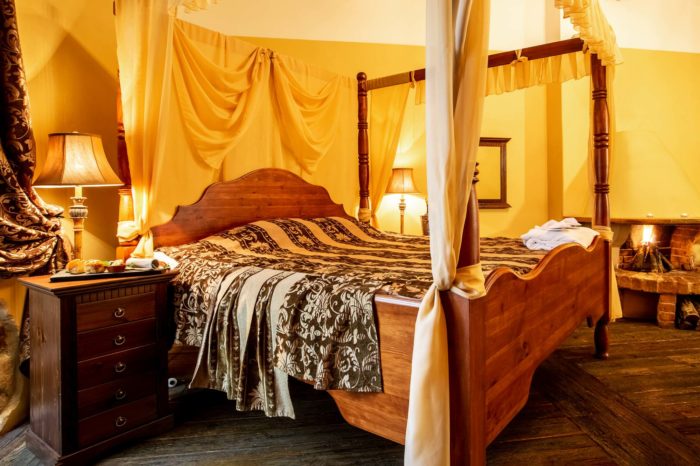 The medieval room is a special room in a medieval atmosphere with a carefully designed interior, in which beige tones alternate with brown earth tones....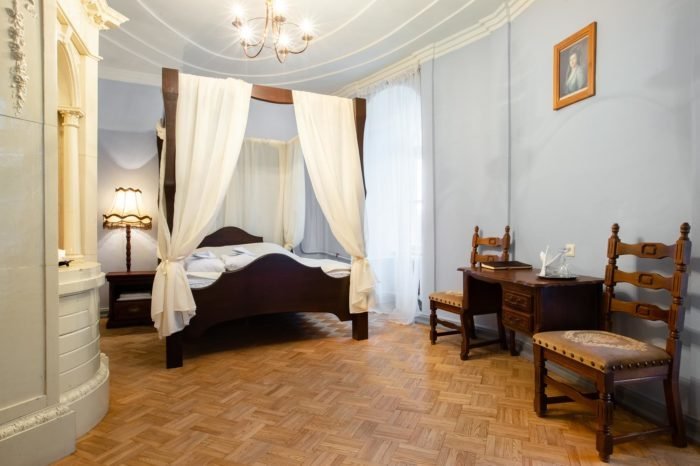 Eliza's room is one of the sunniest, most romantic and unusual rooms in the castle. It is located in the former Baroness and 18. gs. in the apartments...